Thanksgiving is over. Time to put away the turkey and bring out the beef!!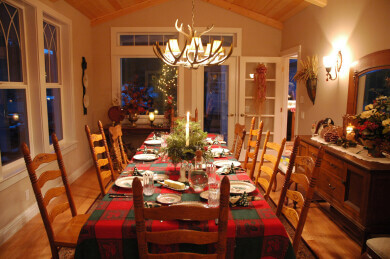 Ingredients:
1 Prime Rib (also called rib roast, or rib eye) About 8 Pounds
2 Heads of Garlic, Peel the cloves
Salt
Pepper
Montreal Steak Seasoning
Paprika
Oil
Method:
Place the peeled garlic cloves in a baking dish. cover with oil and sprinkle with salt. Bake at 350 degrees for about 40 minutes. Garlic should be tender. Drain garlic from oil and puree or mash the cooked garlic. Set aside
Place meat on a baking pan. Rub all over with the garlic. Season liberally with seasonings. Cook at 250, low and slow! Cook until desired doneness..
110 degrees- Rare
120 degrees- Med Rare
140 degrees- Medium
150 degrees- Med Well
160 degrees- Well
Allow to rest 20 minutes before carving and enjoying!