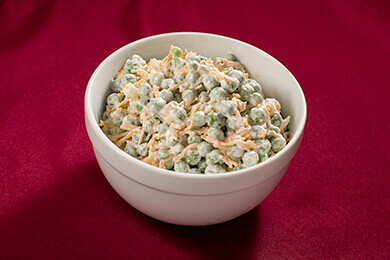 Pea and Cheddar Salad
Ingredients:
2 Pounds Frozen Peas
2 Cups Shredded Cheddar Cheese
1/2 Cup Chopped Onion
2 Cups Mayonaise
Salt and Pepper to Taste
Method:
Mix all ingredients together!
If serving immediately, thaw peas first. If not, salad will stay cool for hours at room temperature, making it the best salad to bring to church functions, picnics or cook outs!