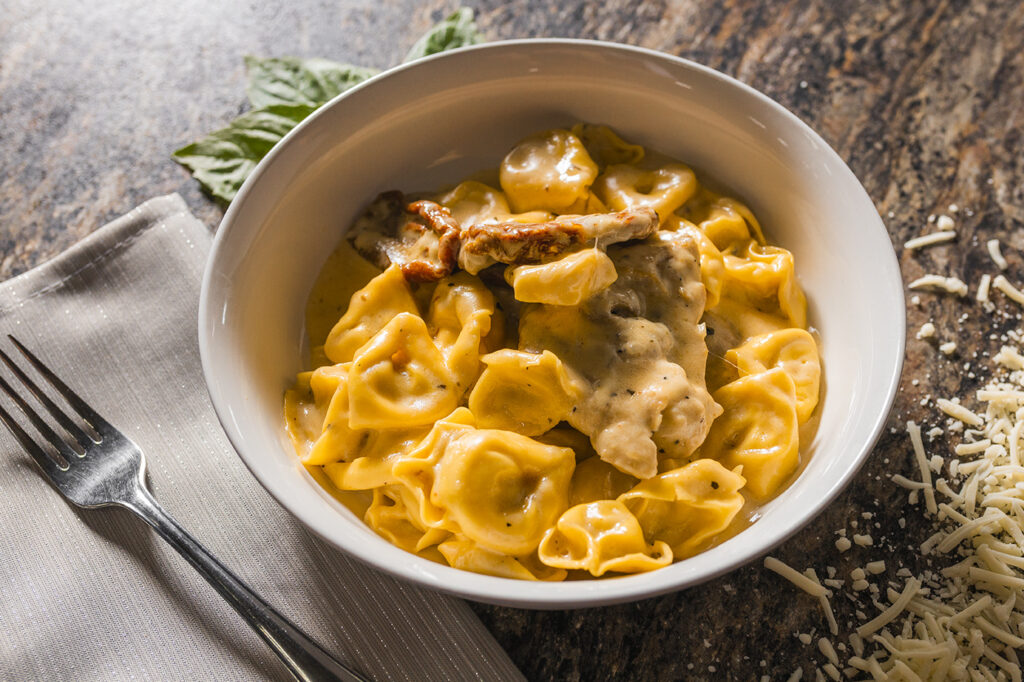 Ingredients:
1 Pound Boneless Skinless Chicken Thighs
3-4 Cloves of Garlic, Minced
2 Tbsp Butter
Salt and Pepper
1 Pint Heavy Cream
1 Cup Chicken Stock
1 Cup Water
About 9 oz Cheese Tortellini
4 Oz Sun Dried Tomatoes
1/2 Cup Shredded Mozzarella
1/2 Cup Shredded Asiago
Method:
In a large skillet, melt the butter over medium high heat. Sear the chicken on both sides for two muinutes and add the garlic. Season with salt and pepper.
Add the cream, chicken stock and water and bring to a simmer. Add in the tortolinni and tomatoes and simmer for 5-8 minutes. Reduce heat to low. Stir in the cheese until sauce is thick and creamy.
Serve and enjoy!