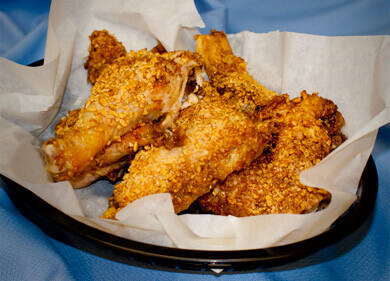 Ingredients:
5-6 Chicken Leg Quarters
2 1/4 Cups Rice Krispy Cereal
1 Tsp Salt
1 Tsp Poultry Seasoning
1/8 Tsp Black Pepper
1/2 Tsp Paprika
4 Egg Whites
Method:
Crush the cereal until course. Whisk egg whites and add seasonings. Dip chicken in egg whites then roll in cereal. Bake at 400 degrees until cooked through.