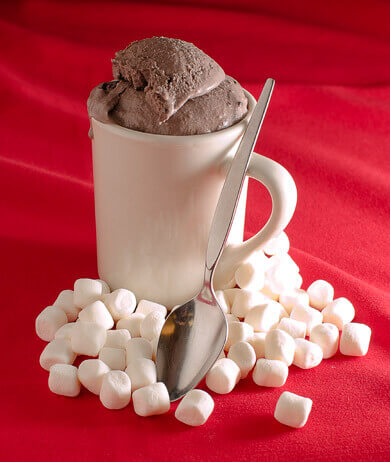 A frozen treat that tastes like the real deal!
Ingredients:
2 Quarts of Heavy cream
1 3/4 Cup Sugar
1/4 Cup Dark Cocoa powder
1 tsp vanilla
Ice
Salt
Method:
Following your ice cream makers directions, churn all the ingredients together. Use the ice and salt to form the ice cream. Freeze for about 2 hours or until hard. Serve it up with some marshmallows for a tasty treat!