You can try this with a variety of fish. Salmon comes to mind!!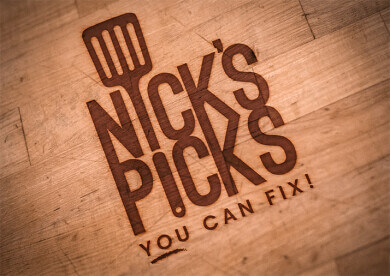 Ingredients:
4-6 Cod Filets
1 Cup Soy Sauce
1/4 Cup Honey
1 Tbsp Dry Ginger
1 tsp Toasted Sesame oil
Sesame Seeds
Method:
Combine the Soy sauce, honey, ginger and sesame oil in a bowl. Marinate the fish for at least two hours.
Heat a large skillet with a little oil over high heat
Coat one side of the fish with sesame seeds and place in the pan seed side down. Turn over after 3-5 minutes and cook until cooked through. About 10 minutes total depending on how thick your fish is!