Hawaiian Meatballs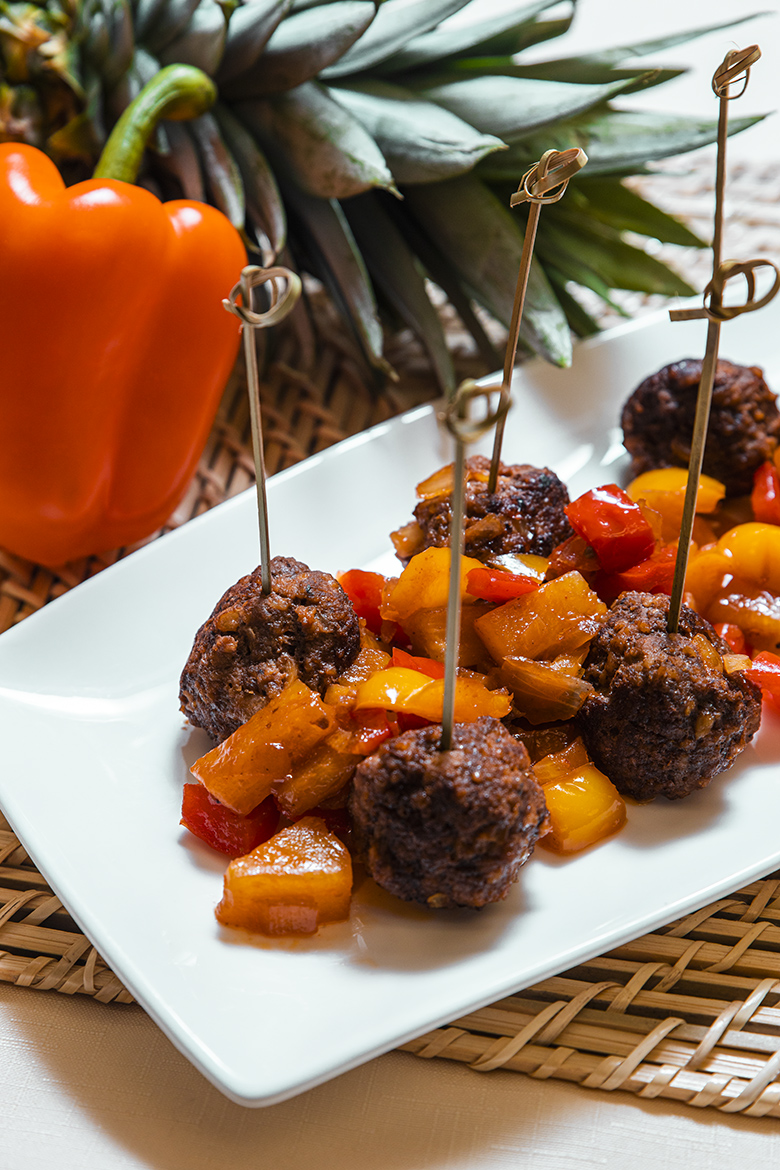 Ingredients:
2 Pounds Ground Beef
1 Vidalia Onion, Minced, Divided
3 Large Eggs
1 Cup Panko Bread Crumbs
1/2 Tsp Black Pepper
1 Tsp Salt
1 Tbsp Chili Powder
1 Tsp Paprika
1/2 Tsp Cayenne Pepper
2 Bell Peppers, Diced
1 Pineapple, Peeled Cored and Diced (about two cups)
2 Cups Pineapple Juice
1/2 Cup Ketchup
1 Cup Spicy BBQ sauce (I used Stubbs)
1/2 Cup Brown Sugar
Method:
Mix together the ground beef, half the onion, eggs, bread crumbs and seasonings. Form into meatballs and brown in a large skillet. Remove the meatballs and drain any fat. Add the peppers, pineapple and rest of the onions into the pan. Sautee for about five minutes or until tender. Add in pineapple juice, ketchup, bbq sauce and sugar. Wisk together and bring to a simmer and reduce for 10 minutes. Add in the meatballs and simmer for 30 minutes. Serve as is, or with some fluffy white rice.