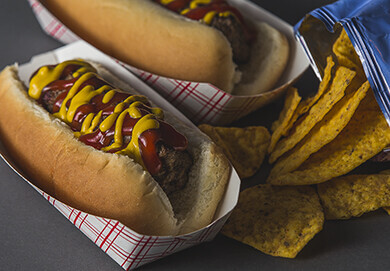 Ingredients:
1 Pound of ground beef
1 tsp Worcestershire Sauce
1 Tsp Soy Sauce
1 Tsp Montreal Steak Seasoning
1 Tsp Powdered Garlic
4 Hot dog buns
Toppings!
Method:
Combine the meat and seasonings and shape into hot dogs. Grill, fry or bake until fully cooked. Place into buns and top with all sorts of toppings!
Enjoy