Something different to try? Maybe a new family favorite!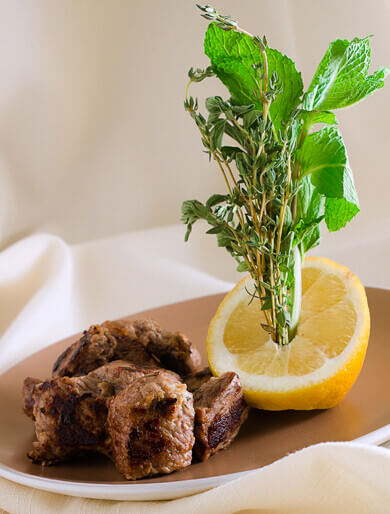 Ingredients:
2-3 Pounds Sirloin or Round Cubed
1 pound Plain Greek Yogurt
1 Tsp Fresh Oregano Leaves
1 Tsp Fresh Thyme Leaves
1 Tsp Fresh Mint Leaves
Zest of one lemon
4-5 Garlic Cloves Minced
2 Tsp Salt
1/2 Tsp Pepper
Method:
Combine all ingredients and marinate for 48 Hours. Grill, Roast or Broil the meat and serve as a main course, or maybe on top of a salad?