Have some fun in the kitchen! This cheesecake is baked right in the apple!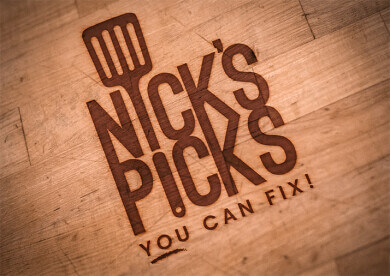 Ingredients:
8 oz Cream Cheese (softened)
1/4 cup Sugar
1 tsp cinnamon
1 tsp vanilla
1 Egg
2-3 Granny Smith Apples
1 Cup heavy Cream
3/4 Cup Maple Syrup
1/2 Cup Nuts (Walnuts or Pecans)
Method:
Beat the cream cheese and sugar together using a hand mixer in a large bowl. Add cinnamon, vanilla and the egg. Beat until smooth
Hollow out the apples using a melon baller scoop. Make sure to remove the entire core and seeds. Scoop the cheesecake mix into the apples, filling them 2/3 full, and bake at 350 degrees for 25-30 minutes. Cheesecake should be set, and apple should be tender yet firm.
In a small pot, combine heavy cream and syrup. Simmer, stirring often until the sauce reduces and coats the back of the spoon. Add nuts and stir. Top the apples with the maple sauce and serve!