Ingredients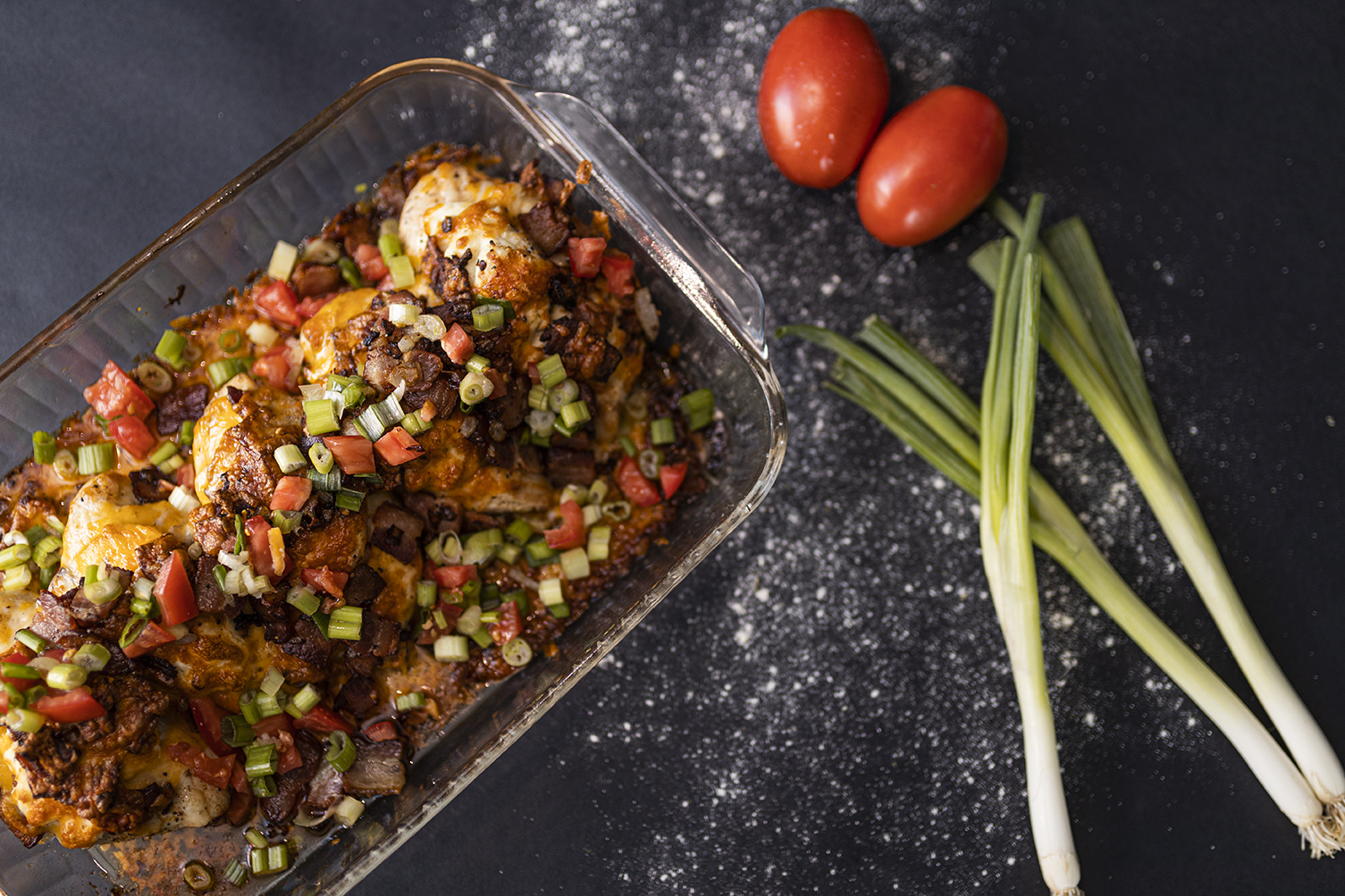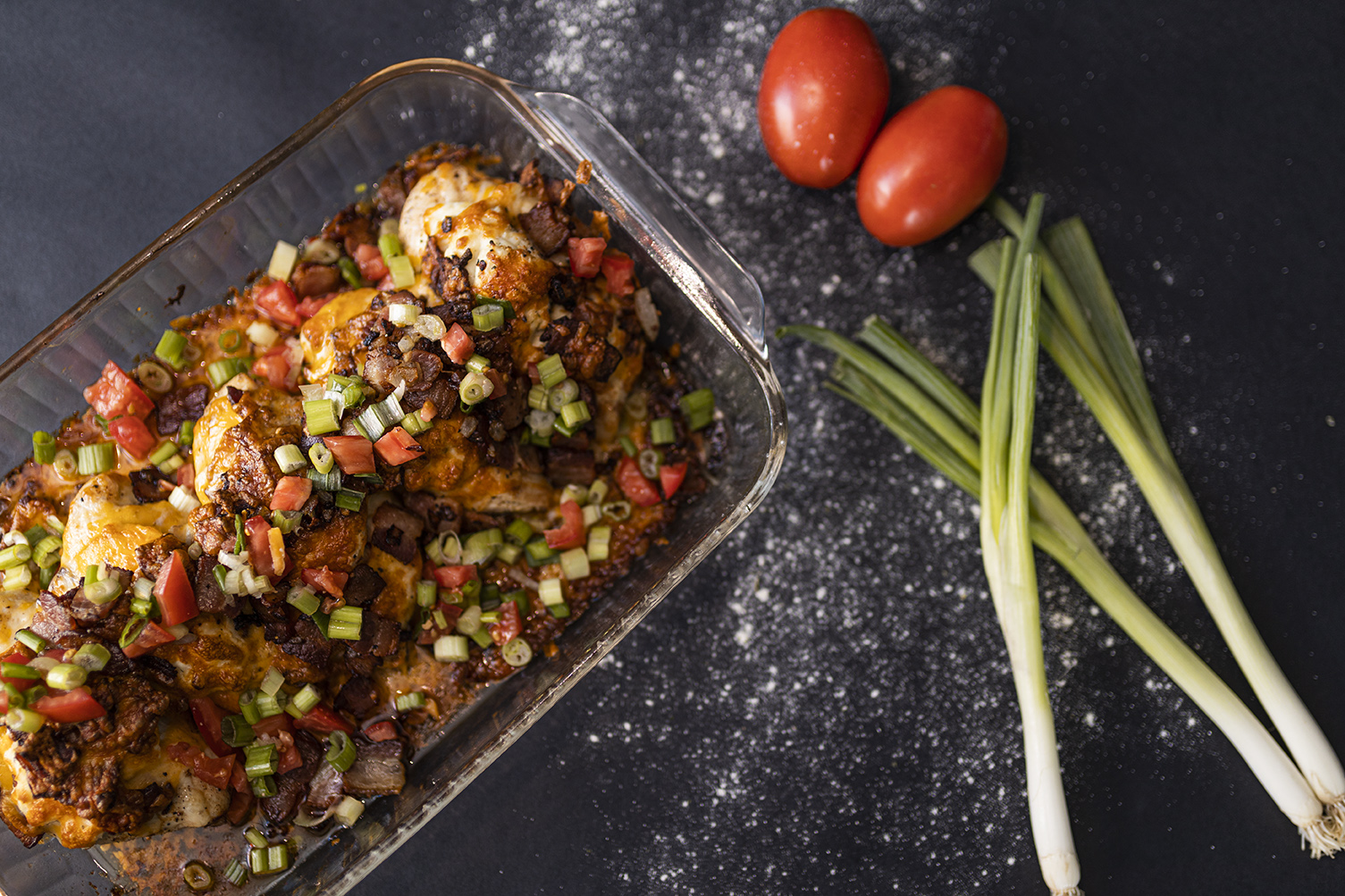 1 ½ Pounds Boneless Chicken Breast
1 8oz Package of Cream Cheese (at room temp)
1 Tbsp Ranch Seasoning
½ Cup Diced Onion
1 Pound Bacon, Chopped
2-3 Garlic Cloves, Minced
2 Cups Shredded Sharp Cheddar
Scallions and Tomatoes for Garnish


Method
In a large skillet, brown the bacon. Add in the onions and garlic and stir until onions are translucent and bacon is crispy.
Remove the bacon and onions, but leave the grease. Sear the chicken on all sides in the bacon grease. Set aside and drain.

Mix the cream cheese and the ranch seasoning together. Place the chicken in a 9×13 pan. Spread the cream cheese mixture over the chicken. Top with most of the bacon and onions and all the cheese. Bake at 350 degrees for 20 minutes. Top with a little extra bacon and tomatoes and scallions.
Serve and enjoy!