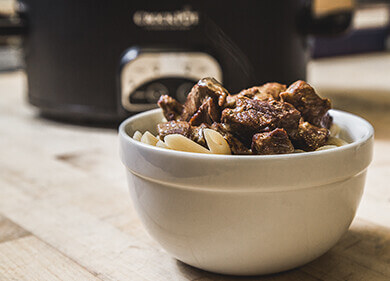 Ingredients:
3 Pounds Cubed Beef (sirloin, top round)
1 Can Cream of Mushroom Soup
1 Can Cheddar Soup
1 Package Lipton Beefy Onion Seasoning
1 Pound of Noodles
Method:
Place Beef in a slow cooker. mix together the soups and seasonings. Pour over the beef. Cover and cook on low for 8 hours or high for 4 hours. Cook the noodles and drain. Serve the beef on top of the noodles and enjoy!
Serves 4-6