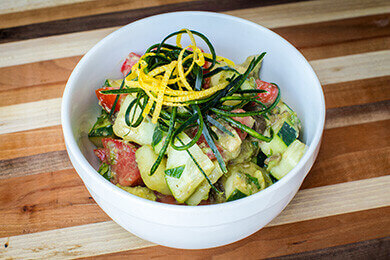 A simple salad with fresh flavors your family might enjoy!
Ingredients:
1 Cucumber Diced
2 Tomatoes Diced
2-3 Avocados Chunked
Peel of one Lemon Zested or Grated
Juice of one lemon
1 Tsp Salt
1 Tbsp Fresh Cilantro Chopped
1 Tbsp Fresh Parsley Chopped
Method:
Mix all ingredients and serve! It's that easy!
Serves 6-8