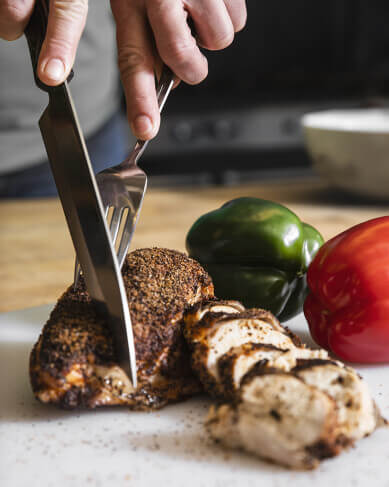 Ingredients:
4 Pounds Bone In Chicken Breasts
1/4 Cup Ground Coffee
1/4 Cup Brown Sugar
1 Tbsp Garlic Powder
1 Tbsp Salt
1 Tbsp Chili Powder
1/2 Tsp Black Pepper
1/2 Tsp Smoked Paprika
1/2 Tsp Cayenne or Dried Ancho Pepper
Method:
Place the coffee grounds in a food processor and chop for a couple of minutes. Mix with the other seasonings and rub it on generously all over the chicken. Bake, smoke or grill until fully cooked (165 degrees).
Allow to rest a couple of minutes, serve and enjoy!