A classic recipe for you to enjoy!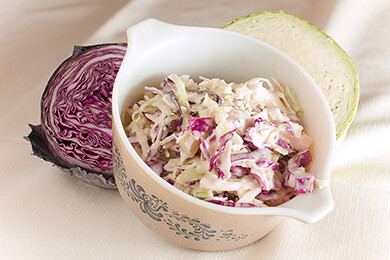 Ingredients:
About a half head of green cabbage shredded
About a half head of red cabbage shredded
1 cup Sugar
2/3 Cup Apple Cider Vinegar
2 Cups Mayo
1 Tsp Cumin
1/2 Tsp Celery Seed
Method:
Mix sugar and vinegar together and let sugar dissolve. In a large bowl, combine all ingredients. Refrigerate for at least 4 hours and serve!