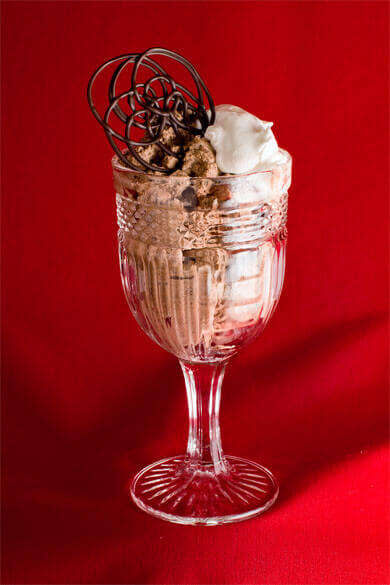 Chocolate Mousse
2 Cups Dark Chocolate Chips
1 3/4 Cups Heavy Cream
3 Egg Whites
1 Tbsp Sugar
Method:
Melt the chocolate chips in microwave or over a double boiler. Allow to cool slightly
In a large bowl, beat the heavy cream with an electric mixer for about 10 minutes. Should be stiff like whipped cream.
In a separate large bowl, beat the egg whites with an electric mixer. After about 5 minutes add sugar and continue to beat. Beat until very stiff, about 10 minutes total.
When the chocolate is warm, fold in the egg whites. When almost combined, fold in heavy cream. Mix well, cover and refrigerate for at least one hour.
Makes 6 servings