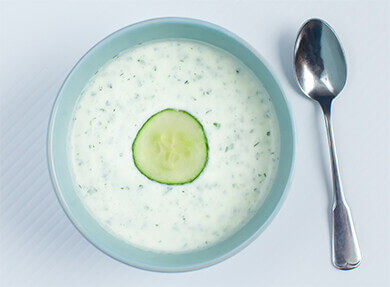 Ingredients:
1 large seedless cucumber, peeled
1 Scallion, trimmed
1 Cup Plain Greek Yogurt
1 Tbsp Fresh Dill
1 Tbsp Fresh parsley
1 Tsp Salt
1/2 Tsp Dry Mustard
1/2 Tsp garlic powder
Method:
Throw all ingredients in a blender or food processor and blend until puree. Cover and chill for 4 hours.
Serve and enjoy!
Serves 2