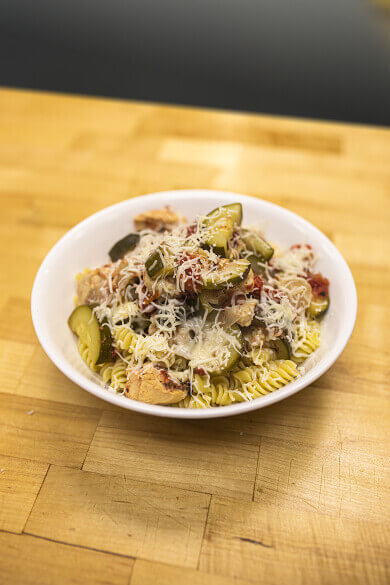 Ingredients:
1 1/2 Pounds Chicken Breast, Cut Into Chunks
1 Yellow Onion, Cut Into Chunks
1 28oz Can Diced Tomatoes
1 Cup Chicken Broth
1 Tbsp Dry Basil
Salt and Pepper
2-3 Zucchini, Cut into Half Moon Slices
1 Pound Rotini Pasta
Method:
Place the onions in a crock pot. Add the chicken, tomatoes, broth, basil and salt and pepper to taste. Cook on low for 7 hours. Add in the zucchini and stir. Cook on low for an additional 1 hour.
Cook rotini in boiling salted water for 8 minutes. Drain well and top with sauce. Top with cheese and serve!