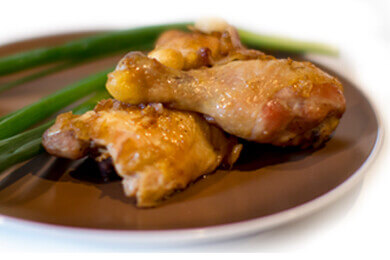 Ingredients:
3 Pounds Bone in Chicken (I used thighs and drums)
10-20 Cloves Peeled Garlic
1/2 Cup Minced Onion
8 Strips Bacon Crispy and Chopped
Oil
Salt and pepper
1 Cup Packed Brown Sugar
Method:
Season the chicken with salt and pepper to taste. Heat a little oil in a pan and sear the chicken. Add the garlic and onions and sautee for 5 minutes.
Add Chicken to a slow cooker. Add brown sugar to pan and stir until the sugar is dissolved. Pour sugar, along with the onions, bacon and garlic over the chicken and cook on high for 4 hours.
Serve and enjoy!