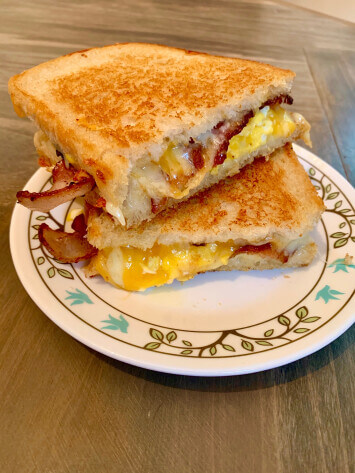 Ingredients:
4 eggs
8 Strips of Bacon
8 Slices Swiss Cheese
8 Slices Sharp Cheddar
Soft Butter
Bread
Any other ingredients you like!
Method:
Cook the bacon crispy and set aside to drain. Scramble up the eggs and set those aside too.
Generously slather up one side of each slice of bread. In a large hot pan, place another tbsp of butter and but 4 slices of bread in, butter side down.
Top each bread slice with cheese. Top two slices with eggs and bacon (and other ingredients if you so choose!)
Once cheese is melted, and bread is golden brown, put the top slice of bread on. Remove from the pan, and serve!