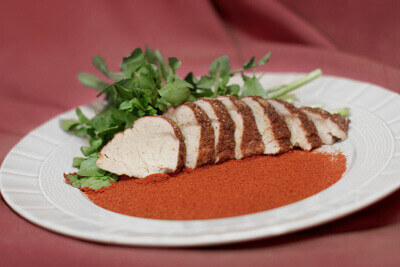 Ingredients:
1 Pork Tenderloin (about a pound)
1 Tsp Salt
1/8 Tsp Black Pepper
¼ Tsp Garlic Powder
¼ Tsp Ginger
¼ Tsp Paprika
¼ Tsp Cinnamon
¼ Tsp Ground Cloves
Method:
Combine all the spices and rub them all over the tenderloin. Sprinkle any extra on top of meat. Bake at 350 degrees or for about 30-40 Minutes until cooked. Best when cooked until 145 Degrees.
Remove from the oven and transfer to carving board. Let rest for a few minutes for the juices to settle. Slice into medallions ½ an inch thick and serve!