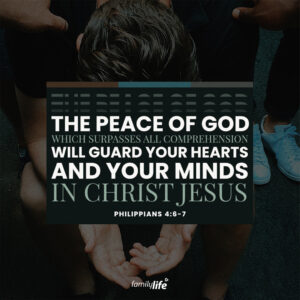 The apostle Paul provides a primer on dealing with worry.
Philippians 4:6-7 Be anxious for nothing, but in everything by prayer and supplication with thanksgiving let your requests be made known to God. And the peace of God, which surpasses all comprehension, will guard your hearts and your minds in Christ Jesus. (NASB)
There is an epidemic of worry in the 21st century!  People try to distract themselves from worry; they try chemically to dull the effects of it.  These verses in Philippians offer a step-by-step process to deal with worry:  1.)   No matter what the worry — take it to God in prayer.  2.)  Be persistent (supplication) — giving those concerns to God … not bearing them by yourself.  3.)  Be thankful.
Prayer is an anxiety antidote.  When you are stressed, stop and talk to God about what's troubling you.  When you go through the steps outlined in these verses — you will experience the peace of God!