What is a Family Life Sharathon?
Family Life Sharathons are the primary method of raising the financial support needed to operate the ministry over a six-month period. Though there are several ways that Family Life receives operating funds throughout the year, by far the largest of those is the Spring and Fall sharathon. Sharathons take place as a live, on-air event over a four-day period. Regular radio programming is suspended during this time as announcers share how God works through the various arms of ministry. Popular music artists and program hosts are interviewed, uplifting music is played, and listeners become faith partners by financially supporting Family Life with their called-in faith promises or online donations. During the Sharathon, special challenges and contests create huge excitement and make Sharathon listening a highlight for listeners! Sharathon totals are updated each hour with anticipation and thrill building as the total reaches closer to the goal. Include a 5K race and a chicken barbeque on the final day of Sharathon and you can understand why many financial partners call this their favorite event of the year!
"The Goodness of God!"
Family Life's Spring Sharathon
April 14-17, 2021
One of the most comforting aspects for one who is a follower of Christ is that no matter what happens in your life you can always praise God for He is good! Maybe you have made it through this past year without contracting the Covid-19 virus and your thoughts immediately go to thanking the Lord. But then again, you or someone close to you may have suffered great loss because of the pandemic, but you still hold onto the promise that His works are perfect and you can praise God for His goodness.
Perhaps you have weathered the economic upheaval of the past twelve months and the Lord has provided for your every need. You thank God daily that He is indeed a good God. Or possibly you experienced just the opposite and have lost your job or endured financial difficulties because of a downturn and yet you still can utter the words, "God is good all the time!"
At Family Life, we have experienced both the highs and lows of enduring through these uncertain times. The goodness of God was experienced in so many ways as He provided for our needs using you and many others to help the ministry reach record Sharathon totals in the spring and fall. Your support of Family Life has allowed incredible growth with the purchase of two new radio stations at the beginning of this year. And then the Lord did more than we could ever have imagined by opening the doors for five more stations to join the network, each replacing low-power translators throughout New York and Pennsylvania!
But all was not a rose garden for Family Life toward the end of 2020 as 19 staff members tested positive for Covid-19 with one almost dying. We have also endured the hardship of having to cancel numerous concerts and performances while still not having any clear indication of when the ministry will once again be able to open its doors for the outreach events it has come to be known for. And yet through it all, we know that our God is good!
I am so excited about our upcoming Spring Sharathon's theme, "The Goodness of God". These lyrics speak to the heart of what Family Life experiences on a daily basis.
I love You, Lord
For Your mercy never fails me
All my days, I've been held in Your hands
From the moment that I wake up
Until I lay my head
Oh, I will sing of the goodness of God
And all my life You have been faithful
And all my life You have been so, so good
With every breath that I am able
Oh, I will sing of the goodness of God!
We are not immune to the fact that we live in very perilous times. The "cancel culture" that we are facing today could very well lead to believers in Christ facing hardship and even persecution. But through it all, we know that we serve a faithful God who controls the affairs of His creation. Our goal at Family Life is to be a beacon of light as the world becomes darker and darker. Spreading the message of hope that is found in the person of Jesus Christ is needed more today than at any other point in our lifetime. Because of that, we come to you and ask that you would prayerfully consider once again investing financially in what the Lord is doing through Family Life.
The Spring Sharathon is slated for April 14-17. During these four days, we will watch God provide miraculously for His work at Family Life using you and thousands of others to supply the needs of the ministry. Our goal, which is really our budget need for the Spring Sharathon is $2.3 million, an amount that has grown because of the increased costs of operating seven more radio stations.
If the Lord has used Family Life to bring encouragement and hope into your life or your family, we are asking for your help. If you sense how the ministry has made a positive impact in your church or community through the radio outreach or the associated ministries of Family Life, your sacrificial investment during the Spring Sharathon would be such a wonderful blessing to us!
You can experience the excitement and fulfillment of being involved in a work that God is using for His glory by being a Faith Partner with Family Life during the Spring Sharathon. Simply click the "Make a Faith Promise" button to your right. With your financial support, you are part of "The Goodness of God" shown to Family Life!
Yours in Christ,
Rick Snavely
CEO
Family Life understands that the local church is ordained of God, and because of that we encourage you NOT to give to Family Life what belongs to your local church.
14
July
6:00 am - 9:00 pm
Join us for our annual One Day Fund Drive ...
No event found!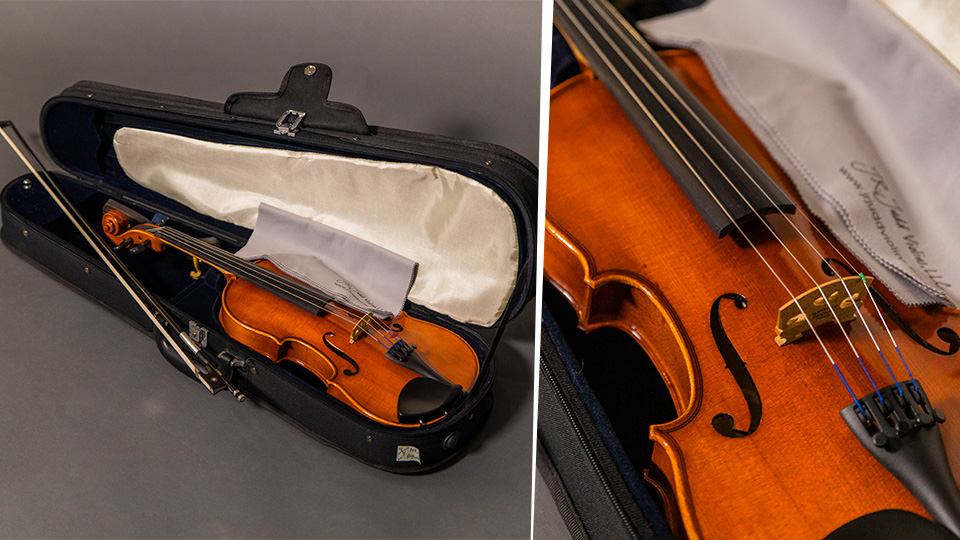 Full Size Eastman Model 80 Violin with Protégé/Shropshire Shaped Case, K. Holtz Violin Bow with real horse-hair, J.R. Judd Rosin, Kun Shoulder Pad, and J.R. Judd Cleaning Cloths. All new. Made and donated by J.R. Judd www.jrjuddviolins.com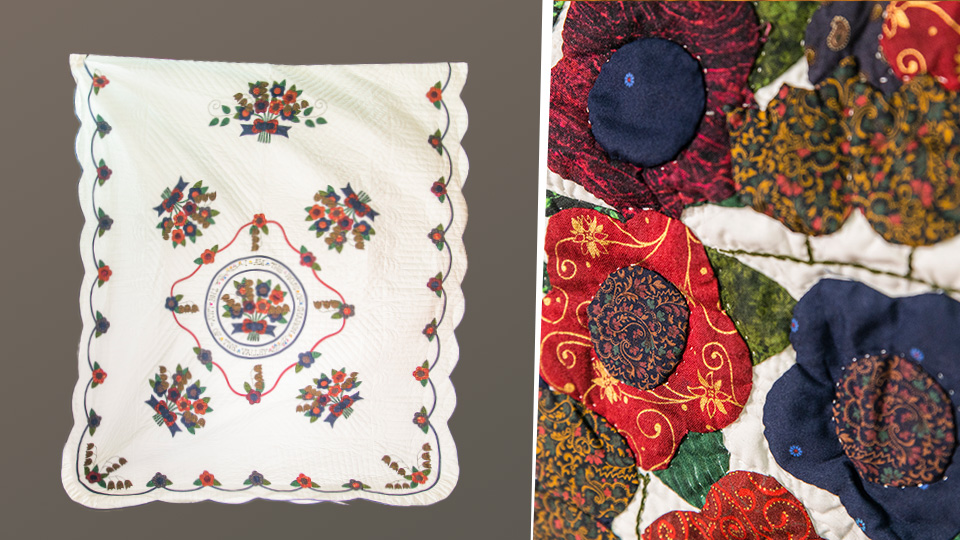 This "Rose of Sharon" appliqué and hand stitched quilt was crafted by a NY Mennonite sewing group who spent countless hours and days to create this beautiful work of art. You'll notice the prominent colors of navy & burgundy. The size of this beautiful quilt is 96″ x 110″, and will fit any size bed or display rack. New. Donated by Randy Moyer
In every decision, big or small, Family Life's goal is to surrender everything in prayer – the work, the growth, the change – to let Christ lead the way.
Please help the 500 for 5 prayer effort as communities come together to support Family Life with five minutes of prayer each day.
500 for 5 Prayer Needs – Spring Sharathon 2021
Thank the Lord for the tremendous response to the year-end project allowing Family Life to purchase the new stations in Johnstown and State College. Pray that God will use these stations to bring people to a saving knowledge of Christ while encouraging others in their walk with Him.
Thank God for blessing Family Life with new staff members this past year to fill very important positions. Continue to pray that the Lord brings the ministry staff members who are passionate about serving Him to fill a handful of other positions.
Thank the Lord that He allowed the Performing Arts Department to stage the Christmas productions last December and that the ministry was able to professionally record them to allow for online viewing. Pray that God would raise up the funds to purchase the cameras and other equipment for future recordings, such as what will be happening this Easter.
Thank God for allowing the Hope & Healing Counseling Department to be able to work with people virtually during the pandemic and for the biblical instruction that is used to help individuals. Pray that the Lord would continue to grow the number of referrals that are coming to this department and for wisdom in adding to the number of counselors.
Thank the Lord for His incredible blessing in astonishing Family Life by adding five new radio stations to its outreach. This was a totally unexpected blessing. Pray that God would give wisdom as a handful of these stations will undergo some location changes to maximize their outreach.
Thank God for the wonderful radio staff who daily provide encouragement and spiritual hope to hundreds of thousands of listeners every day. Pray that the Lord would keep each of the radio hosts close to Him and gleaning from His Word so that they can be even more effective in their roles. Pray also for the health of the staff during the upcoming Spring Sharathon.
Thank the Lord for the wonderful and dedicated Board of Directors who set policy and give oversight to the ministry. Pray that God would continue to give the Board wisdom during what is anticipated to be a very hostile environment that the ministry will face in the days ahead.
Thank God for the prayer warriors who daily uplift the ministry of Family Life in asking for His blessing and protection. Pray that the Lord will use the upcoming Prayer Initiative to enlist 5,000 prayer warriors for the new building project.
Thank the Lord for the continual progress on Family Life's new facility in the Corning area. Pray that God would give wisdom to the architects, engineers, and contractors as we move forward with the final design work and that construction might begin in 2021.
Thank God for His incredible blessing over the past two Sharathons with each seeing record numbers of faith partners supporting the ministry. Pray that the Lord's blessing will once again astonish us in helping Family Life meet and exceed its Spring Sharathon goal.