Family Life's vision for ministering to single adults is to be a resource to both single adults and the leaders who lead single adult ministries. Using that "vision formula", the number of lives touched can grow exponentially. Our desire is to help single adults connect with each other and with singles ministries in their communities, along with helping to equip, enrich and encourage the leaders of these ministries.
On June 30th, the wonderful current champion of the singles ministry, Debbie Fero, will be retiring from Family Life! This is both a sad and happy occasion knowing that she has achieved great things for the Lord during her time on staff and deserves this milestone marker,…but also knowing that the champion is stepping down from the ring, and a replacement will be needed to continue the mission of this part of the ministry.
At this time, Family Life will be "pausing" with the Singles Ministry and seeking the Lord's wisdom on next steps to take. Would you agree to pray with us, asking the Lord to give us wisdom on how to move forward and what steps that should be taken to insure a great future? We would so very much appreciate that prayer support.
Here's what Single Source has to offer for singles and their ministry leaders.
Resources for Singles:
Family Life's annual Singles Conference is an entire weekend of teaching and connecting with other singles. Stay tuned for details!
Listen to the "Not Just Single" ministry radio spots – found below.
Not Just Single w/ Lisa Karr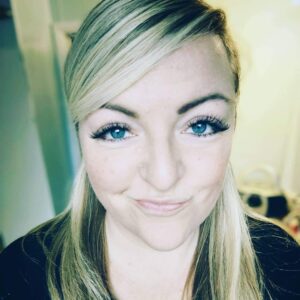 Lisa Karr is an Elementary Music Teacher, former missionary to Ethiopia, avid hiker, hockey enthusiast, and super cool aunt.
Family Life Ministries has always played an integral role in her life. Her parents met at a Youth For Christ event at the FLM headquarters in Kanona in the early '70s. During high school, she was a member of the traveling musical group Potter's Clay and was involved in Bible Quizzing. Active in the Performing Arts productions for fifteen years, Lisa most recently appeared as Betty Haynes in White Christmas and Mrs. Martini in It's a Wonderful Life.
Lisa hopes that Not Just Single will minister to and encourage those who, like her, are navigating the journey of singleness.
Audio Files: