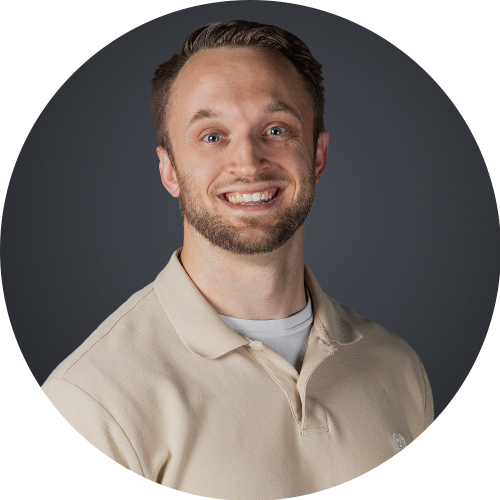 Working at Family Life is an answer to prayer for Brandon. He had asked the Lord to help him use his gifts to glorify God. Brandon was given that opportunity in December 2017…finally giving his radio career spiritual purpose. He is blessed to be a part of keeping you informed, and hopefully throwing some fun in there.
Brandon is originally from Winston-Salem, North Carolina, and previously worked as the afternoon/evening host at WPTF, a news-talk station in Raleigh, North Carolina. He graduated from Appalachian State University in Boone, North Carolina as a Broadcasting major, and worked in radio and television across the Tar Heel State in both news and sports.
When he's not yapping on the air, Brandon enjoys spending time with his beautiful wife, Kristen, watching his favorite sports teams…the Appalachian State Mountaineers, New York Yankees, and Carolina Panthers, being involved in church small groups, working out, or exploring the area. He's excited to see what God has in store for this ministry and the wonderful listeners who support it!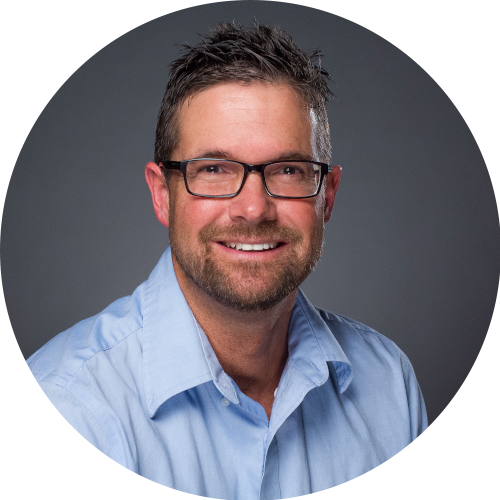 Senior News Editor, News Anchor
Bob finds great pleasure in working alongside his staff – three greatly talented and hard-working people that God personally led to the ministry. Each shares a commitment to excellence and it's his privilege to "labor in the vineyard" along with them.
What most excites Bob about his job is the fact that the news audience is not necessarily Christian – and if we're doing our job right, listeners might stick around to hear something that's going to change their lives. That jolts Bob to no end!
Before Family Life – Bob was a student at Houghton College where he majored in mass communications. He fell in love with radio while announcing college soccer and basketball games on WJSL. Bob was fortunate enough to get a job with Family Life right out of college after interning at the station for a summer. He figured since the NBA wasn't knocking down his door, he'd give it a shot.
Bob loves sports – anything where there's a ball involved. He also loves history (all kinds), reading, and exercising (sometimes).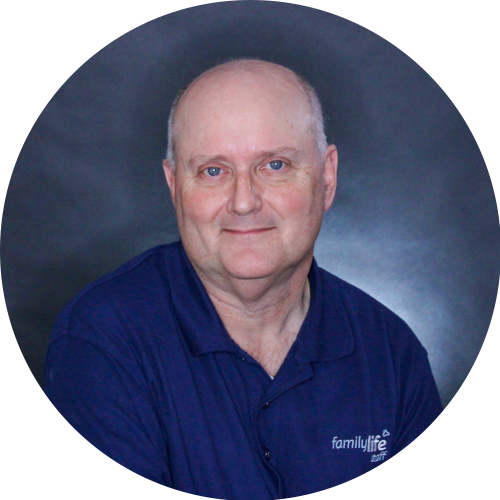 Mark feels truly blessed by the opportunity to contribute to the Family Life news team. The Upstate NY native has spent his adult life working in media all around the area, be it in radio, print, television or online. Currently, Mark is enjoying suburban life with his wife and two rescue pups. In addition to radio, Mark is an active freelance photographer and volunteers his time as an audio engineer and photographer for his home church. He has been on six mission trips to the Dominican Republic, participating in everything from medical clinics to infrastructure improvements, all while wishing he'd paid more attention in high school Spanish class. In his rare free time, he is happiest either playing and composing music, or playing fetch and tug-of-war with his pups, Marshall and Ronnie.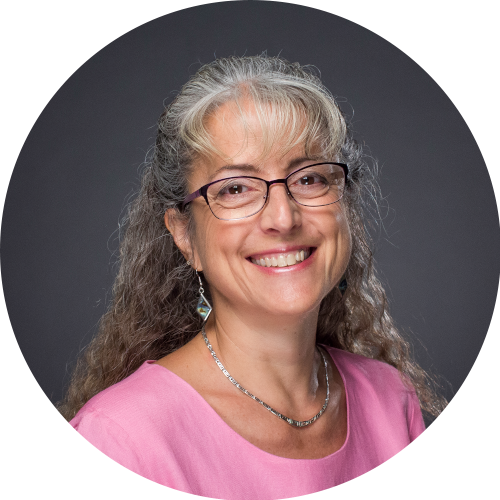 Martha likes to write poetry, news stories, and magazine articles. She has worked as a newspaper reporter, a book and Bible editor, and, when her children were younger, as a school district writer in residence. During her time with Family Life, Martha has written and produced the news feature "Neighborhoods in the Network," and now brings listeners "Inside Out" during Family Life's Noon Report.
When Martha is not writing and producing radio news features, she likes to throw and carve pottery and explore the world through a camera lens. Whenever possible, and as often as possible, she enjoys spending time with her family.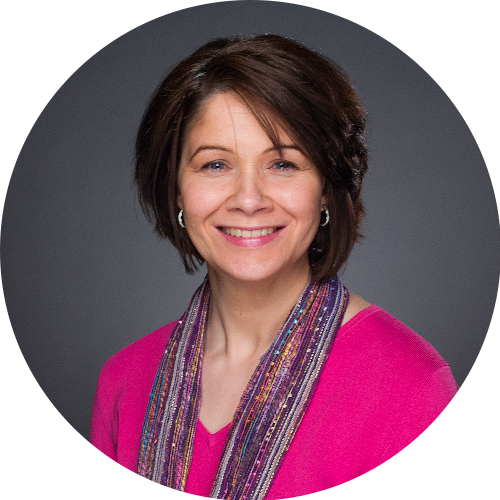 Traci grew up near Lewisburg in the rolling hills of central Pennsylvania. As an adult, she still remembers her 4th grade teacher, Mr. Anderson, who gave her class a homework assignment to seek out and know more about national and world events. This ended up sparking Traci's interest in the news and her curiosity for the "bigger picture."
As a teenager in public school, Traci found a lifeline in Christian radio, and its music and teaching became a guiding light for her. Under the positive influence of Godly media, Traci found herself wanting more, so she enrolled in a Christian college where she could be around people who sought the Lord.
After graduating Cairn University with a degree in Secondary Education, Traci became certified to teach English grades 7-12. She took a job teaching high school at Riverdale Baptist, a Christian school in the suburbs of Washington D.C. Later on, Traci left Washington and was hired full-time, again as an English teacher, at a public school in PA.
As time passed, Traci felt the tug of the Holy Spirit to leave teaching for other creative pursuits. Not knowing about God's plan for her in radio, Traci started volunteering at a local Christian radio station – WGRC in Lewisburg. One thing led to another, and Traci found herself a career fit that combined her love of Christian radio with her interest in current events – Family Life News!
Traci's interests are history, spending time in nature, watching English movies, and collecting historical dresses. Appreciating simplicity, Traci's also intrigued by Tiny House design but doubts she could fit all her historical dresses in a space that small!