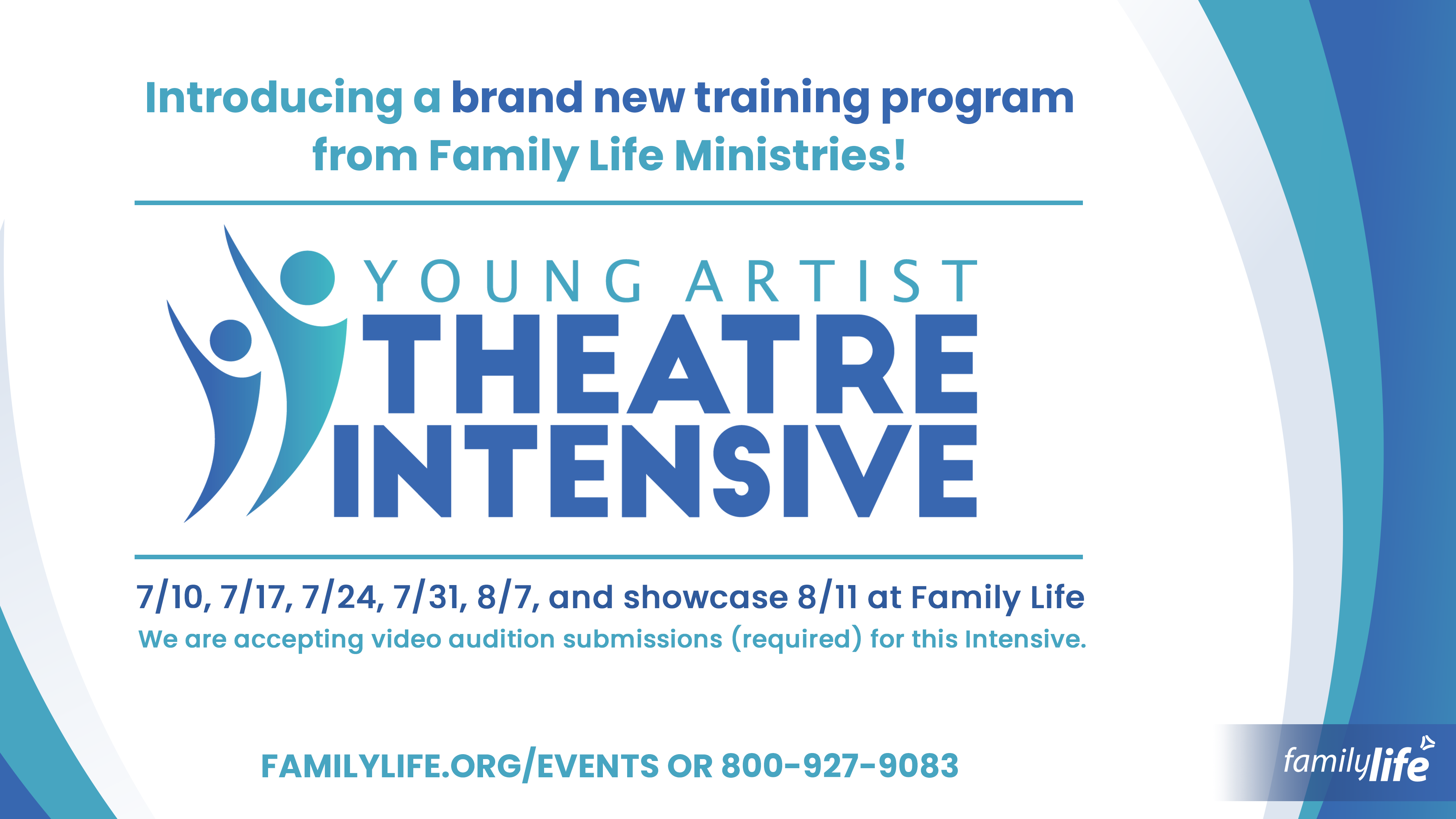 Young Artist Theatre Intensive
Introducing a brand new training program from Family Life Ministries! This 5 week theatrical intensive is geared toward developing the triple threat skills (singing, acting, and dancing) of up and coming young artists. The Monday evening sessions will include acting instruction from former Broadway, National Tour, and Sight & Sound actors. Performing Arts Department staff will also lead sessions on Improv Acting, Musical Theatre Dance, and Audition Techniques. Each week we will deep dive into next level artistic training and work on a final Showcase that will happen Friday night, Aug 11th. Do you want to take your interest and talent to the next level? Then the Young Artist Theatre Intensive is for you!
Dates & Times
Monday, July 10  |  6pm-8:30pm
Monday, July 17  |  6pm-8:30pm
Monday, July 24  |  6pm-8:30pm
Monday, July 31  |  6pm-8:30pm
Monday, August 7  |  6pm-8:30pm
Friday, August 11  |  6pm-8pm
Location
Family Life in Bath, NY
Registration
We are accepting video audition submissions (required) for this Intensive.
Click HERE to submit your audition.
If selected, you will receive a separate registration link and the cost will be $150.