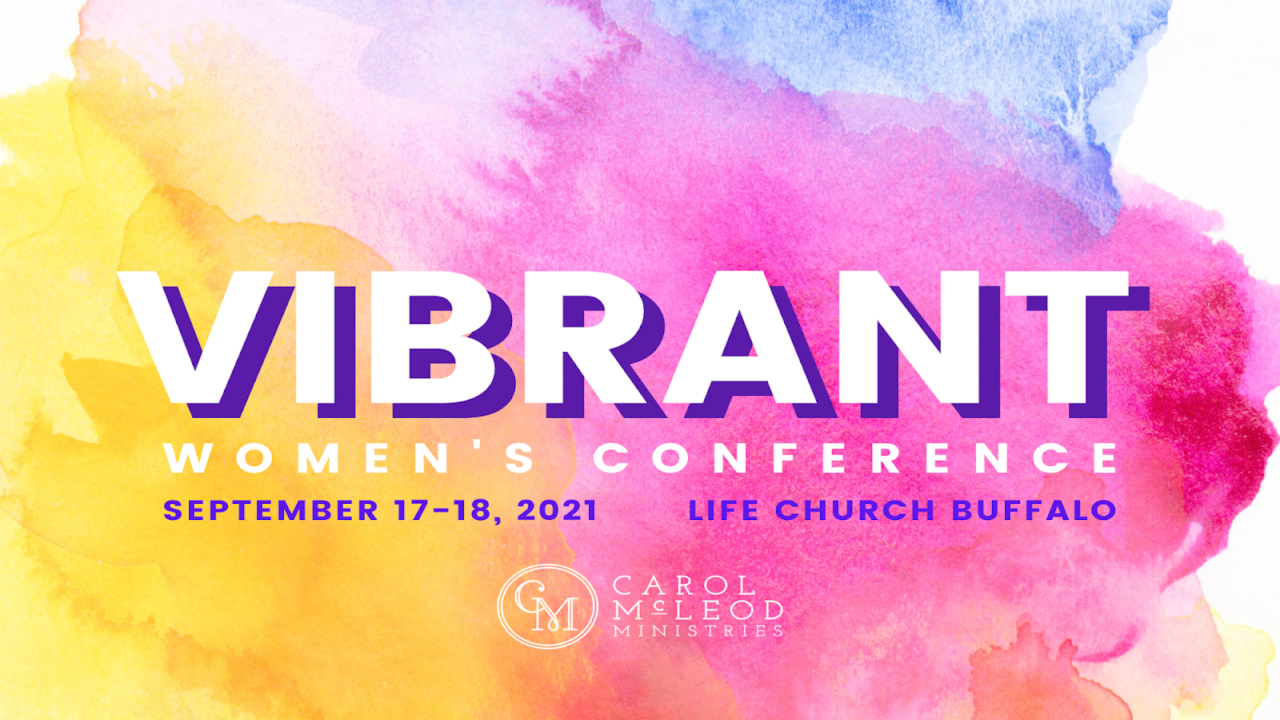 Vibrant Women's Conference
Join us for the Carol McLeod Ministries Women's Conference, "Vibrant," on September 17-18, 2021 at Life Church Buffalo! Regardless of your socioeconomic status, your education, your marital status, or your health, you are called to live joyfully, seeing each obstacle as an opportunity for growth. A vibrant individual's persona is attached to their convictions rather than their circumstances.
Tickets + Pricing:
Tickets are now available HERE.
$40 until 8/15, $50 starting 08/16.
VIP Package available for $125
Live stream available for $25
Date + Times:
Friday, September 17th from 7PM – 9:30PM
Saturday, September 18th from 9:30AM – 3:30PM
Doors open 1 hour prior