A modern translation of Proverbs 10:22 says, "The Lord's blessing is our greatest wealth. All our work adds nothing to it!" That truth has been experienced by Family Life for over 60 years, and it's a promise we hold onto as the ministry enters the largest project in the organization's history.

Family Life has begun its capital campaign to raise the necessary funds for the "Building Our Future Together" project. Contributors making major gifts have opportunities for naming or recognition rights for various parts of the new building.
For more information on your involvement in Family Life's "Building Our Future Together" campaign, contact the ministry at or 800-927-9083.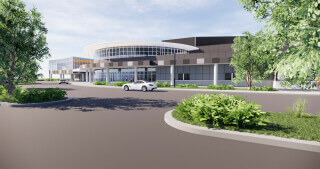 Family Life has occupied its current facility for over 50 years, and though it has been greatly used for many purposes it can no longer adequately accommodate the growing ministry. Plans are now in place for a facility that will enhance Family Life's outreach for years to come.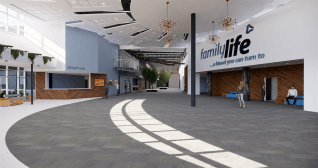 Though the scope of this project can seem overwhelming at times, we know that this is His assignment for the ministry. He has already revealed His blessing in numerous ways to allow Family Life to reach this point in the project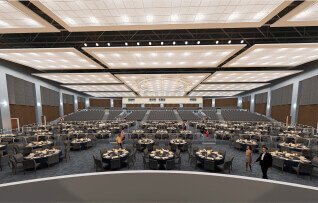 Family Life's new facility will not only host radio studios, production rooms, and general office space but it will also have separate wings for a Center for the Arts and the Biblical Counseling Department. A large 2,000-seat Performing Arts Center will be the showpiece of the new headquarters.