Family Life is a listener supported outreach with about 95% of its operating revenue coming directly from listeners, participants, and supporting churches. As a member of the Evangelical Council for Financial Accountability, Family Life ensures contributors of the highest financial integrity.
Family Life Ministries Earned The Most Trusted Nonprofit Award!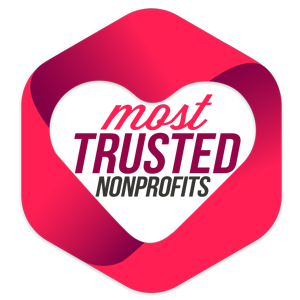 Ministry Voice awarded Family Life Most Trusted NonProfit Award .The Most Trusted NonProfit Award is based on research laid out by 10 nonprofit oversight organizations and supplemented by unbiased nonprofit consultants who led us to a list of ministries who are above reproach. Every nonprofit on this list meets hundreds of unique performance and efficiency metrics, analyzing every aspect of a nonprofit's operations, financial accountability, transparency, mission, employment practices, public opinion and more.
Read letter
Family Life Awarded 4-star Rating in 2019

Charity Navigator awarded Family Life its highest rating this year, signifying Family Life's commitment to good financial stewardship, sound governance, and transparency.The country's largest independent evaluator of charities, Charity Navigator is a nonprofit organization seeking to guide intelligent giving in the philanthropic marketplace. It determines ratings for nonprofits by calculating a score based on key metrics for financial performance, policies, accountability and transparency.
View Certificate
Read Letter
Family Life is a 501(C)3 Non Profit Organization.

501(c) organization, or simply a 501(c), is a tax-exempt nonprofit organization in the United States. Section 501(c) of the United States Internal Revenue Code (26 U.S.C. 501(c)) provides that 29 types of nonprofit organizations are exempt from some federal income taxes. Sections 503 through 505 set out the requirements for attaining such exemptions. Many states refer to Section 501(c) for definitions of organizations exempt from state taxation as well. 501(c) organizations can receive unlimited contributions from individuals, corporations, and unions.