Rise Up with Steve, Terese, and Tim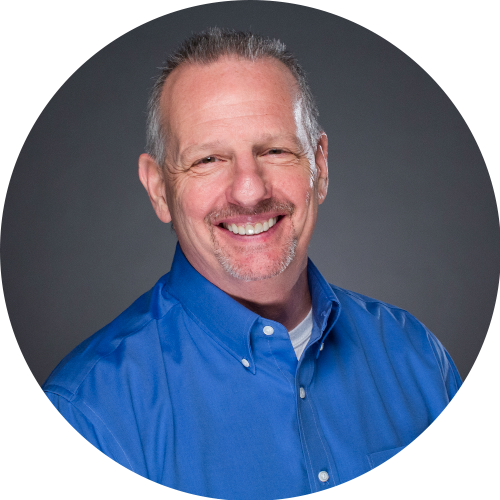 A native of the Keystone State, Steve spent his younger years in suburban Philadelphia. Leaving home for the first time, Steve went off to college and graduated with a degree in Communications from Ohio University. His first job out of college was with WCLT in Newark, Ohio, where he worked as an account executive and did play-by-play announcing for high school games.
Steve's radio career has taken him to Connecticut, North Carolina and Oklahoma, where he spent 19 years as a morning show host in Tulsa with former AC station KBEZ 92.9FM. Once in Oklahoma, Steve's life changed in many ways. For one, he turned life over to Christ on January 17, 1988—his very first day in Tulsa. That's a pretty important change!
Later on, Steve reconnected with his 8th grade sweetheart, Audrey. Imagine dating your 8th grade sweetheart again in your early thirties. God willing, it worked, and Steve and Audrey married in June of 1989. Their 2 adult children, Laura and Will are married. Laura is married to Matt and they live in New Mexico. Will is married to Mikayla and they live in Ohio.
Steve has been with Family Life since July 2011. A few of Steve's favorite things are: his family, his Philadelphia sports teams, and most of all—his God.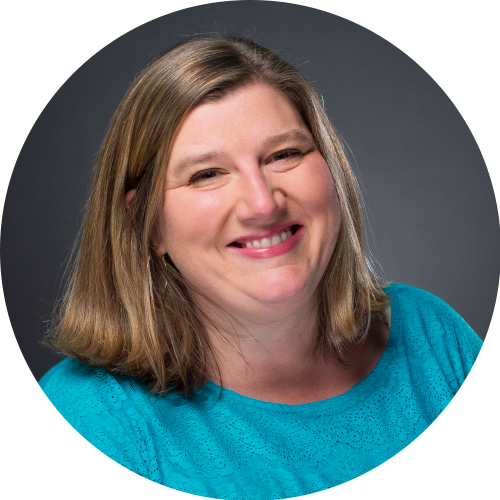 Terese Main
Assistant Program Director/ Music Director/ Radio Host
God wastes nothing so never take a chance meeting as mere coincidence! Terese met Family Life President Rick Snavely backstage at a concert one night and didn't think very much of it. As time went on, her heart softened to the possibility of joining the ministry. The Lord increased that desire to the point where she could think of nothing she wanted to do more!
You can hear Terese as co-host of Family Life Mornings with Steve & Randy. Before joining Family Life, Terese spent 15-years on the air in Rochester, NY.
Having grown up in Dryden, NY, attended Ithaca College and then moved to Rochester, Terese has spent her whole life in the Family Life listening area. She's come to appreciate the beauty and wonder of this part of the country.
Terese accepted Jesus as her savior during High School, but walked away from Him during her 20's. During that time, she met and married Scott, never having talked about her faith. A few years later, the topic came up and both shared the stories of their salvation, and started attending church, as they put Christ as the forefront of their lives. How good God is to have saved these two for each other! They are blessed with two daughters, Emily and Ashley.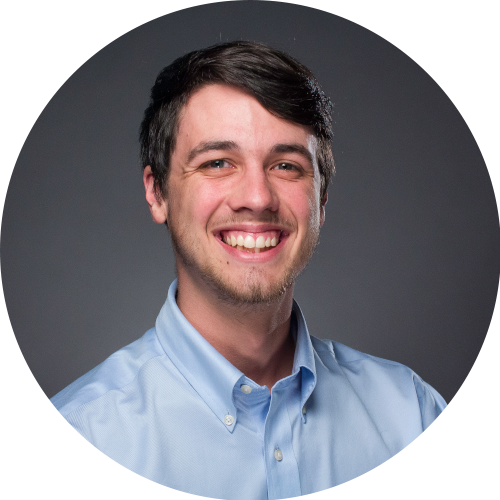 Tim can't recall a time when he wasn't trying to communicate something creatively. As a child, he and his brothers recorded their own "radio show" to cassette tapes, voicing their own goofy personalities and splicing in audio snippets of their favorite movie characters to create humorous "interviews." In high-school, Tim discovered a passion for digital sound by creating EDM (Electronic Dance Music – think "Blue" by Eiffel 65 or "Sandstorm" by Darude).
It was this love that led him to pursue a degree in Broadcasting and Digital Media with an Audio focus at Cedarville University. While in the program, Tim's interest in radio as a medium for creative communication grew strong. As a lifelong listener of Family Life, Tim excitedly secured an internship in radio production at the station, which he says "confirmed his love for audio production in Christian radio." After graduating from Cedarville, Tim accepted the title of radio production assistant at Family Life where he daily exercises his passion for audio production in ways that spread the good news of Christ.
Tim and his wife, Trinity, enjoy the simple things in life most: fellowship with family and friends, playing with their Australian Shepherd, and philosophical discussions about Anakin Skywalker's fall to the Dark Side and Peter Parker's moral obligations as Spiderman.
Middays with Randy and Mel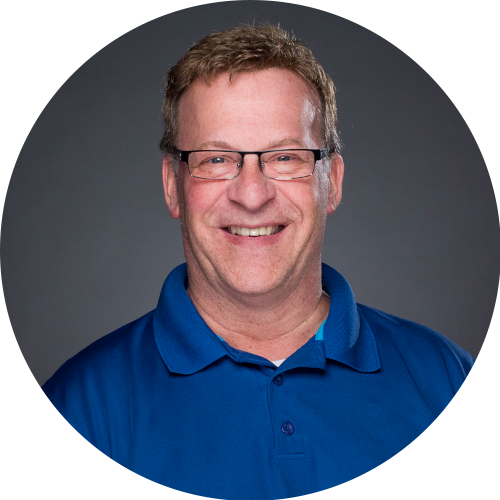 Before coming to Family Life, Randy worked in Kansas City with Youth for Christ. He spent six years there – a very exciting and rewarding time since many lives were changed by Christ. Randy was eventually led to Family Life by God's hand in his life. It's an exciting story too long to write out here. So if you see Randy, grab a seat and ask him about it.
Golf is near the top of Randy's fun-things-to-do list. He also plays fantasy baseball, enjoys watching his kids compete in school sports, speaks at churches and other events, and loves spending time with his family. Adam, Drew, Luke and Olivia are all into soccer and swimming. Randy's wife, Kristina, and the rest of the family live in Bath, NY.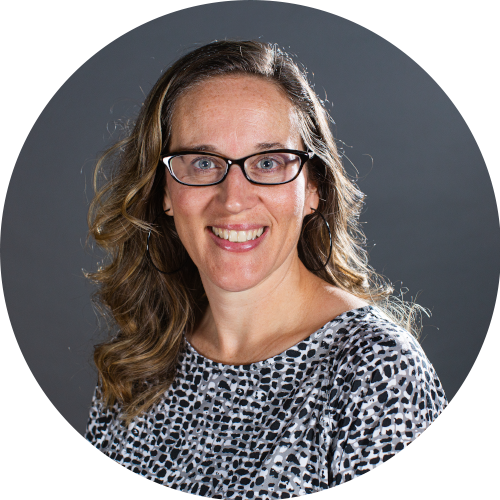 Melanie originally hails from sunny California. She grew up the baby of 8 kids, so she learned early on in life how to perform to gain attention! In high school and college, she used that talent to win roles in theater productions, one of her favorites being Dolly, in "Hello Dolly!"
Melanie grew up going to church, but it wasn't until she was 19-years-old that she recognized her need for Christ and that her "goodness" wasn't enough to gain salvation. She had never really read the Bible before, though, one always sat on her shelf. When she opened it up, it was as if all the pieces of a jumbled puzzle came together and a beautiful picture of Jesus' sacrifice for her was staring at her from the pages.
Melanie obtained her degree in Special Education and spent the bulk of her career working with people with special needs. However, she took a 10-year hiatus when she and her husband started a family. Over the past few years, Melanie has been working as a behavior mentor for teens with autism.
Melanie is happy to work alongside her handsome husband, Rodney Coe, as his administrative assistant in performing arts. In addition to her job at Family Life, Melanie has three adorable children – Selah, Judah, and Roman – that keep her busy!
Afternoons
With Gary Thompson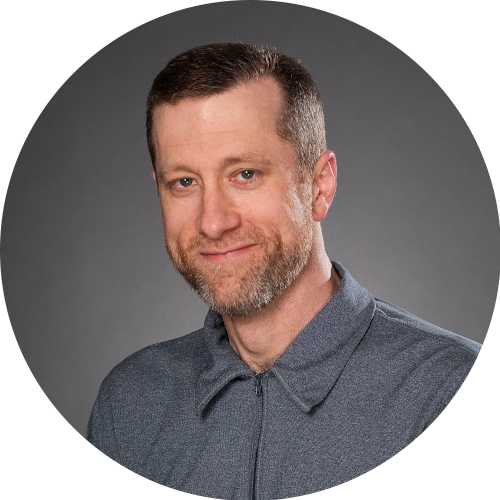 In a man's heart, he plans his way. But the lord determines his steps ~Proverbs 16:9
Gary Thompson had big dreams of being on the radio since he was a kid. He achieved that dream in his teens. But the Lord had bigger plans than just satisfying Gary's need for attention. God wanted to use that path in life to Glorify the name of Jesus. After a couple of years on the radio, Gary met Christ through a local radio show. And from there on out, Gary's path was set. Gary has been sharing Jesus on the radio for over 30 years now, as well as on stages across the country doing clean comedy. Gary and his family spend most of their time keeping their Labrador, Ned from chewing up the carpet & are thrilled to be a part of the Family Life team. Gary says "It's a real honor to spend the day with you as a friend you can turn to. Thanks for letting me hang out everyday."
The Family Hour
with Natalie Stanfield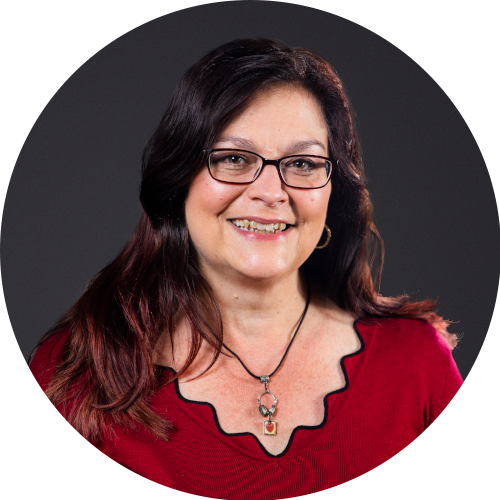 Natalie Stanfield
Director of Radio Production
Natalie serves as Production Director for the ministry. She supervises an incredibly talented team of writers/audio producers, writes copy, produces recorded audio pieces to air on the network, directs the Kids Corner, and hosts the Family Hour.
She is also a single mother blessed with four young men and is grateful that God sees fit to use her for ministry purposes to other single moms.
Natalie's love of writing and audio production lead her to be on the air as a DJ in order to allow her to do commercial work. Natalie spent over fourteen years in mainstream radio as a morning show and mid-day host, as well as Production Director. Natalie also received certification from the Radio Advertising Bureau as a Professional Commercial Copywriter.
She left mainstream radio after the birth of her youngest son in 1996. It was then she began using her talents solely for Christ, working for a small Christian station in Western Kentucky. That job lead to an audio production and on-air position at a national Christian radio network in Tupelo, MS before the Lord moved her and her sons here to Family Life in 2008.
In her spare time, Natalie also does voice overs for commercial, industrial narration, e-learning, and the "on-hold" marketing world.
Evenings
with Amanda Hildebrand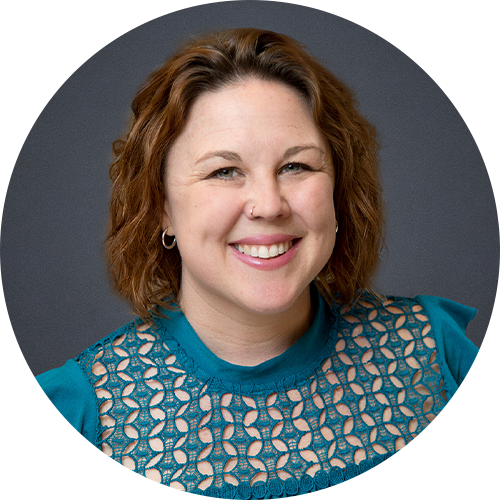 Amanda Hildebrand
Radio Host
Amanda has been in Christian radio for over 20 years. It started in college when God redirected her path from TV journalism to a career in radio. Over the years, she has seen the impact the "right song at the right time" can make in the lives of listeners, including her own. She appreciates how Christian radio can soften a heart, lift a spirit, and encourage when things are hard. She loves spending time outside, especially hiking and kayaking, but most of her time is spent with her kids at their various activities – soccer, football, baseball, basketball, band, choir, and drama. With her kids being pulled in many different directions and Amanda trying to keep up with it all, the muscles of patience, forgiveness, and grace are all being worked on pretty consistently in her home. Someday, Amanda would love to open a small pie shop, where friends and neighbors can enjoy a treat and a cup of coffee and connect in a casual way. Until God opens that door, she appreciates the opportunity to spend time with her coworkers and listeners at Family Life.
Overnights
with Rick Hall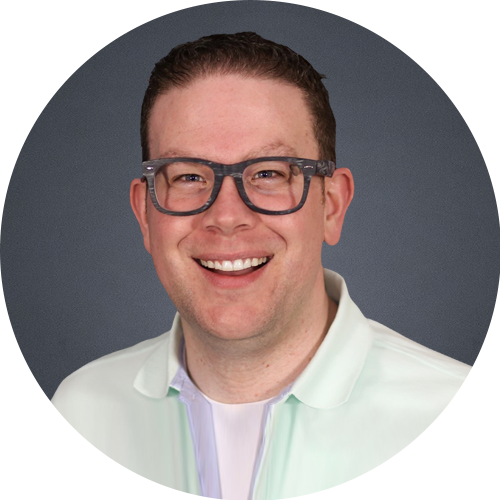 Rick is a West Coast native turned Northeasterner. Growing up in the Midwest, Rick dreamed of being on the radio. After finishing school, Rick packed up his things and pursued his love for radio, stopping in cities such as Peoria, Rockford, Milwaukee, Chicago, Las Vegas, New York City, and now the Family Life community!

Rick is blessed to be married to his high school sweetheart, who often still picks on him years later for losing his wedding band on their honeymoon in the ocean.
Rick is a family man who loves to spend time with his loved ones, whether it's enjoying a meal together or sipping on a latte at an eclectic coffee house and sharing a few laughs.