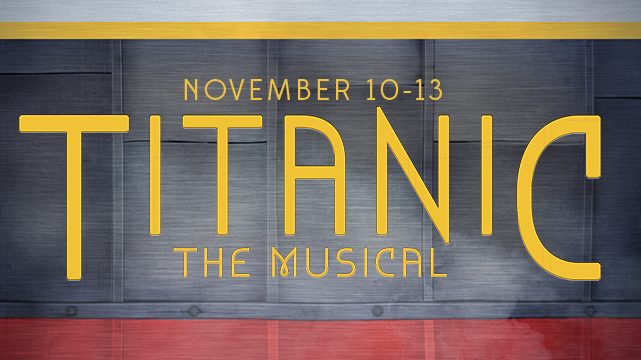 Date
Nov 10 - 13 2022
Expired!
Titanic the Musical
Christ Wesleyan Theatre Productions launches Titanic the Musical, November 10-13.
Celebrating its 30th year of theatre, Christ Wesleyan Theatre Productions sets sail this fall with Titanic the Musical. 
Based on the incredible true story, Titanic The Musical (not based on the movie) brings an epic show of history's most tragic maiden voyage of the grand passenger liner, The Titanic. Thought unsinkable, this man-made, historical feat carried the individual stories of her passengers and crew. Discover the people aboard the ship of dreams with characters from all backgrounds and walks of life with joys and sorrows, pleasure and pain, some survived, but many perished. This Tony Award-winning Broadway musical features an epic score, powerful, true stories of some of the real passengers and crew aboard the ship of dreams, expansive sets surrounding the audience, and an alumni cast celebrating our 30 years of theatre ministry brings the same Broadway-quality, live performances you've come to expect from Christ Wesleyan Theatre Productions. Don't miss the boat!
Dates
Thursday, November 10 at 7:00pm
Friday, November 11 at 7:00pm
Saturday, November 12 at 2:00 & 7:00pm
Sunday, November 13 at 2:00pm
Location
Christ Wesleyan Church – Milton Campus
Tickets
Adults – $18 | Senior (65+) – $15 | Child (0-12) – $12
Tickets go on sale early September
To purchase tickets go HERE!