Dave Best / Business Manager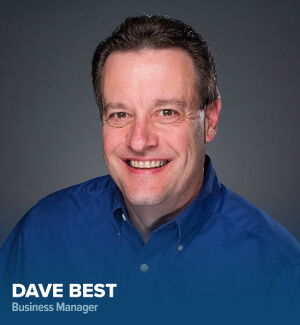 Dave prepares and analyzes monthly financial statements, and handles other accounting responsibilities for Family Life. He also enjoys working with donors, vendors, and employees to ensure that all financial and compliance reporting is presented and communicated in a fair, accurate, and comprehensible format.
Dave came to Family Life in 2004 after working as a CPA in public accounting and other industries. He grew up in Western PA, and received his accounting degree from Grove City College, where he met his lovely wife, Mindy. They were married shortly after graduation and have been blessed with a wonderful family.
Dave grew up in a loving home, and attended church and Sunday school from an early age. As a teenager, Dave was confronted with questions about the meaning of his faith, which tested his personal response to the claims of Jesus and challenged him to completely trust in the Lord for salvation. Dave chose to commit his life to serving Christ, realizing that the only true Hope that exists in this world rests in the person of Jesus.
Dave enjoys playing sports, cutting firewood, and camping with his family.
April Wright / Human Resource Director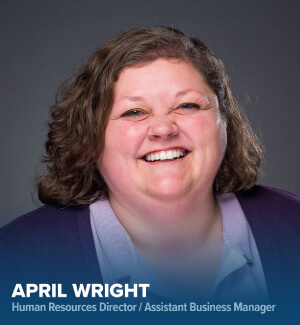 Working in the Business Department, April is blessed with the opportunity to interact with donors, volunteers, vendors, clients, and all the wonderful employees. Each person involved with the ministry does their own little part to aid in spreading the truth of God's magnanimous, merciful love, and April considers it a great privilege to serve alongside such an amazing group of people.
It was a dream fulfilled when in 2008, April was hired to become part of the team at Family Life after being a longtime listener and working in the private sector all her early carrier. April's favorite thing about working at Family Life is hearing people's stories and how God is impacting lives and hearts with the truth of His goodness.
April enjoys spending time with family, friends, and her wonder dog, Barnabas. God has blessed us and promised us abundant, grace-filled, adventurous lives, and April is the beneficiary of that blessing every day
Gary Farnham / Information Services Director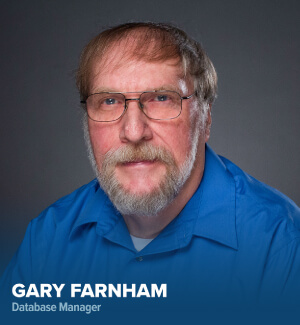 Gary builds and maintains Family Life's IT infrastructure, including Web servers, data warehousing, Internet streaming, and many other applications. Database administration is a significant part of Gary's daily work, along with patch management, user administration, and IT support.
Gary was raised in a Christian family, and is thankful that his parents hauled him and his brother, Tim, 30 miles to church every week. Gary believed in Christ as a young boy, but at age 17, finally accepted him as Lord of his life.
Beginning his technical trek fresh out of high school, Gary worked as a mechanic for a boat marina on Lake Erie. His computer hobby turned into a career 14 years later when he was hired as computer technician for Sector One Computer. That eventually led to an IT job in the banking industry, where Gary worked for seven years until a bank merger displaced most of the IT department. For the first time in his life, Gary was jobless. It was some 6 months later when his pastor mentioned a job opening at Family Life – a place, Gary says, that gave meaning to his work, It's truly amazing how God works.
Gary has been married to his high school sweetheart, Ruth, for over 40 years. They have three adult children with grandchildren. Gary loves woodworking, hunting, fishing and sitting on the porch with his wife.